Eudonet is BSAE's newest partner
23/11/2020 12:55
As an association solution specialist for over 20 years, Eudonet is a European CRM publisher and integrator, providing its clients with innovative, collaborative and GDPR compliant SaaS solutions.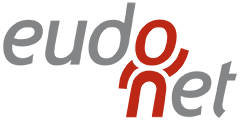 With association clients across Belgium, France and 44 other countries around the world, Eudonet's flexible, personalizable software enables ASBLs and associations to simplify their member engagement and events management activities.
Centralizing all information on memberships and renewals, working groups and committees, events and mailing campaigns, donations, sponsorships and enquiries, Eudonet builds a 360° view of your relationships with members, prospects and partners. Easy dashboarding and reporting provides teams with high-level overviews and granular information in seconds, simplifying day to day tasks.
Eudonet: Built for associations, implemented by in-house specialists, enjoyed by over 55,000 users.